Turns out, you can get a lot of computer nowadays for not a lot of money.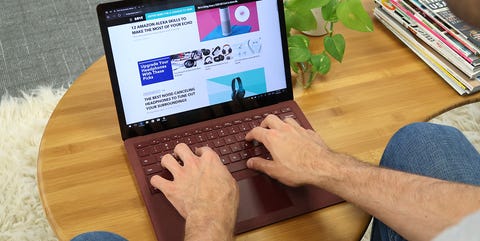 Popular Mechanics
Cheap laptops are now so much better than even a few years ago thanks to the invention of the Chromebook. Instead of MacOS or Windows, these laptops use Google's operating system. Rather than handling the processor- and memory-intensive work on the laptop itself, a Chromebook is basically an access point for all your stuff stored in the cloud.
But that doesn't mean you need to avoid budget-priced Windows machines, as the ones on this list are more than capable to handle most tasks—with or without internet connection. If you're thinking of doing video, photo, or audio editing, spending less than $500 will make work difficult (you might find a solution in our laptops under $1,000 guide). But for many laptop shoppers, these models check all the necessary boxes. Best Overall: Asus C302CA Flip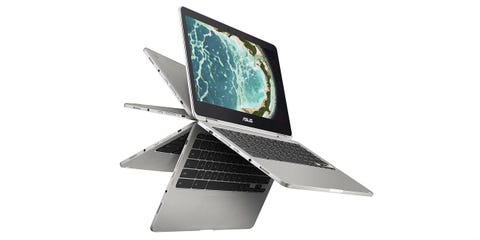 $493.70 BUY NOW
This laptop has so much power that we had to work hard to get it to slow down. You can have dozens of browser tabs and apps running simultaneously before the Flip's processor and 4GB of RAM start to strain. Its 12.5-inch 1920 x 1080 display also looks like it belongs on a much more expensive laptop. 
It also has an excellent battery. We got a full day's worth of text editing and Netflix streaming before needing to recharge it. Compared to other Chromebooks that have creaky, flimsy plastic bodies, the Flip has an aluminum body that looks like an Apple MacBook. (The Samsung Chromebook Pro is a very close second in all these categories, as well). 
Among its few downsides are that it's USB-C, so you'll need to buy an adapter ("dongle") to connect it to an ethernet port or HDMI display. But overall, as long as you can live within the Chrome OS system, as most casual laptop users can, the Flip will handle everything.  Best Windows: Acer Aspire E 15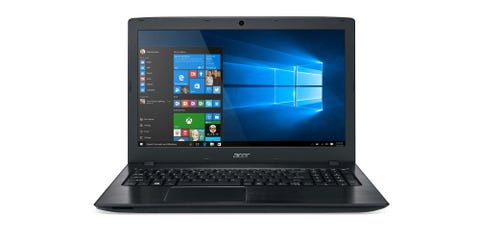 $354.99 BUY NOW
The specs you get for the extra cost of this Acer are worth it for anyone who needs Windows. The 6 GB of RAM and 8th-gen Intel CPU are enough to keep multiple programs running quickly, and its battery is rated for up to 15 hours. Its keyboard is also better than most other laptops in this price range. Many other cheap laptops save money with an old-fashioned spinning hard drive, but the Aspire comes with a much faster solid state drive (SSD).  Best on a Budget: Asus VivoBook Flip
$499.00 BUY NOW
With slightly lower specs than the Acer, the Asus is a solid option for anyone who needs Windows, but absolutely has to stay under $500. The 4 GB of RAM will handle tasks like word processing and even Photoshop, but will strain with too many simultaneous operations. Among other budget Windows laptops, however, it has solid build quality, and an exceptional 14-inch 1920 x 1080 display